Changemaker Award - Middle School
UN Sustainable Development Goals Addressed
Goal 13: Climate Action
2021 Youth Design Challenge
This design concept was developed by participants in the Institute's Youth Design Challenge. The descriptions below are from the team's competition entry materials.
School: Stratford Middle School
Location: Palo Alto, CA, United States
Coach: Kelsie Davis
Team members: Audrey Hsu, Fiona Yao
Video Pitch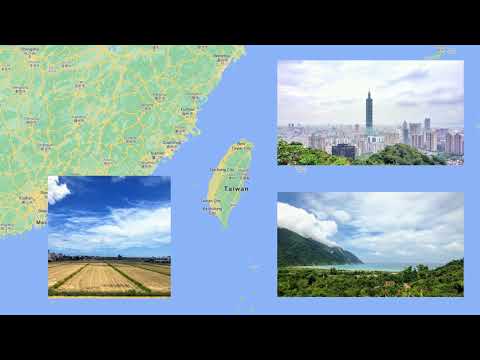 Innovation Details
This team was motivated to protect people living in flood prone areas, such as the island of Taiwan, which will be increasingly impacted by climate change. The Teardrop Residence is an amphibious shelter that rests on the ground under normal conditions but can float whenever a flood occurs. The pointed shape of the home mimics the hydrodynamic features of the swordfish to resist damage from flood surges. Coatings inspired by box-patterned geckos protect it from water, and tethers inspired by sea otters keep the shelters from floating away. Beaver-inspired insulation would further help regulate temperature in the structure.
What is the problem addressed for this Challenge and how is it related to climate change?
Now, in 2021, it's needless to say that climate change is on the rise, altering the environment for the worse. Increasing hot temperatures, evaporation, changes in atmospheric river behavior, and sea levels, global warming has plagued places such as Taiwan with intensified flooding. Unequivocally, floods in Taiwan have been extremely disruptful for both citizens and the environment: The sheer devastation of this matter is proven by how these surges of water have injured and killed people, separated families, and taken away homes. Therefore, the team chose to dedicate this project to explore solutions to how this problem can be solved.
What does this design solution do? How does it solve and improve a problem?
The objective of our bio-inspired shelter is to float whenever the area floods. When water overflows and comes into the region, the Teardrop home would stay on the surface of the water, where residents can safely enter and leave their house. Chains would prevent the structure from floating away, and extendable pipes enable the residents to use water in the house. This solution solves the problem the team selected due to how the durability, functions, and hydrodynamic features of the building allow it to withstand even the longest floods, protecting the residents living within the flood zones of Taiwan.
How was this solution inspired by nature? What organisms inspired it?
The building design imitates the features of several animals: swordfishes, sea otters, box-patterned geckos, and beavers. To prevent eroding, the shape of the teardrop homes mimics the hydrodynamic features of a swordfish, and the waterproof skin of the box-patterned gecko. To keep the house from drifting away, there are otter-inspired chains connecting the structure to neighboring teardrop houses and the ground. The chains are designed to anchor down our house just as the kelp otters hold onto to prevent themselves from floating away, while the chains between the houses imitate the otters' action of holding hands while they sleep.