Third Place - Middle School
UN Sustainable Development Goals Addressed
Goal 13: Climate Action
2018 Youth Design Challenge - Third Place, Middle School
This design concept was developed by participants in the Institute's Youth Design Challenge. The descriptions below are from the team's competition entry materials.
School: Homeschool
Location: Conroe, TX, United States
Coach: Peter Han
Team members: Shrey Khater, Siddhanth Pachipala
Video Pitch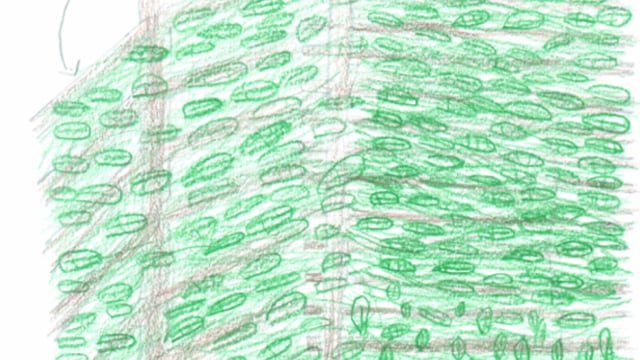 Innovation Details
These products are building blocks for use in constructing large buildings; they combines wood powder mixed with dormant spores of certain fast growing fungi. When this hybrid wooden board is damaged, the dormant spores are exposed to ambient humidity and warmth, which stimulates them to grow fungal mycelia in a dense strong weave that matches the rest of the wooden board for strength. These products use fast growing vines, guided by scaffolds of jute and other biodegradable materials, to grow entangled weaves in the shape and size of the desired shelter for humans.
These two inventions mitigate climate change by reducing carbon footprint in the housing construction industry by reducing destruction of trees for use as construction material, by reducing consumption of fossil fuels (also reducing GHG) for transportation of lumber to home construction site, by reducing wood waste at the final construction site. The team's solution consists of two products, both of which use additive manufacturing locally at the site where the construction of shelter and home is needed. This additive manufacturing uses locally available resources (e.g. sunlight, water, minerals, air) in efficient & inexpensive manner, even sequestering GHG.
The vine scaffold was inspired by the transportation of information (DNA) for plant structure to a new location via seeds and then using additive manufacturing at that location to grow new plant, using materials – sunlight, water, CO2, minerals – abundantly available at that location The self-healing wood building blocks with mycelial spores was inspired by the animal wound healing process: cells detect changes in the chemistry and morphology of the damaged area and then use additive manufacturing at the wound site to grow new tissue, using nutrients and other chemicals abundantly available to the wound site.