Biohm uses mycelium from mushrooms to create more sustainable building insulation.
Benefits
Sustainable
All-natural materials
Applications
Commercial and residential buildings
UN Sustainable Development Goals Addressed
Goal 9: Industry Innovation & Infrastructure

Goal 12: Responsible Production & Consumption
The Challenge
The World Economic Forum has identified global construction waste as a major sustainability challenge, expected to increase to 2.2 billion tonnes per year by 2025. Another 1.3 billion tonnes or ⅓ of all food produced globally is wasted. With the climate crisis becoming a priority for governments and organizations, carbon reduction and energy efficiency are at the forefront of global needs.
Innovation Details
Biohm is a bio-based building materials company that makes insulation made from mycelium (the "root" structure of mushrooms) and a 100% natural sheet material called ORB (organic refuse bio-compound) made out of biowaste and a plant-based binder. Their building materials are more affordable and outperform current products on the market. By embracing circular design and the systemic nutrient cycling found in nature, Biohm is leading innovation in the construction industry to create a more sustainable built environment.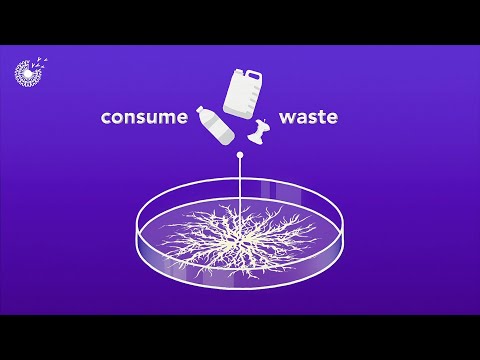 Biological Model
Woven through a single shovelful of soil are miles of fibers called mycelia that form the underground parts of fungi. These fibers are made of proteins, chitin fibers and sugars, all coated with a gel-like material. This structure makes them strong, flexible, compressible, expandable, moldable, and durable—a highly desirable combination of traits that provide inspiration for innovative design of packaging, clothing, insulation, and more.
Ray of Hope Prize
The Ray of Hope Prize® celebrates nature-inspired solutions addressing the world's biggest environmental and sustainability challenges. Created in honor of Ray C. Anderson, founder of Interface, Inc. and a business and sustainability leader, the $100,000 Ray of Hope Prize helps startups cross a critical threshold in becoming viable businesses by amplifying their stories and providing them with equity-free funding. The prize shines a light on the innovative, nature-inspired solutions that we need to build a sustainable and resilient world. Biohm was selected as a finalist for the 2021 Ray of Hope Prize.