spotLESS from spotLESS Materials is a sprayable coating that keeps surfaces clean without the use of harsh chemicals.
Benefits
Non-toxic
Reduced water use
Reduced chemical use
Applications
Residential and commercial buildings
UN Sustainable Development Goals Addressed
Goal 11: Sustainable Cities & Communities

Goal 12: Responsible Production & Consumption
The Challenge
Surface contamination affects multiple industries and can be costly and time-intensive to treat. An estimated 3.58T L of fresh water (enough to sustain 68% of the global population's drinking needs) is used to flush waste away each year in the US. Reducing the labor, cleaning chemicals, and flush volumes required to keep toilets and other surfaces clean has enormous global water and energy-saving potential.
Innovation Details
spotLESS is a sprayable coating that repels liquid, sludge, bacteria, mineral deposits, and more. It contains a liquid-infused nanosponge that was inspired by the slippery surface of the pitcher plant. spotLESS can keep surfaces like toilets clean, drastically reducing the amount of water and cleaning chemicals required. It is available for home use, and can be sprayed onto glass and ceramic at ambient conditions.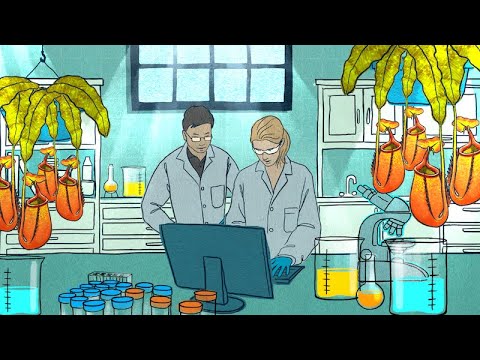 Biological Model
Pitcher plants trap insects and other small prey when they land on the rounded rim of the pitcher and fall in, ending up in a pool of digestive juices. The surface of the rounded rim is especially slippery, making it difficult for insects to grab hold and escape. The pitcher owes its slipperiness to a thin wet film on the surface, which drastically reduces friction between the plant and insect feet.
Ray of Hope Prize
The Ray of Hope Prize® celebrates nature-inspired solutions addressing the world's biggest environmental and sustainability challenges. Created in honor of Ray C. Anderson, founder of Interface, Inc. and a business and sustainability leader, the $100,000 Ray of Hope Prize helps startups cross a critical threshold in becoming viable businesses by amplifying their stories and providing them with equity-free funding. The prize shines a light on the innovative, nature-inspired solutions that we need to build a sustainable and resilient world. spotLESS Materials was selected as a Finalist for the 2020 Ray of Hope Prize.