Mikoks from Nanomik Biotechnology protects crops from fungi by controlling the release of plant defense molecules found in nature.
Benefits
Reduced food waste
Reduced chemical use
Applications
Agriculture
Food and beverage industry
UN Sustainable Development Goals Addressed
Goal 2: Zero Hunger

Goal 3: Good Health & Wellbeing

Goal 12: Responsible Production & Consumption
The Challenge
Every year, 25% of the fruits and vegetables produced are lost or wasted because of fungal spoilage. In order to prevent this loss, different synthetic fungicides are used. However, these can cause serious harm to both human and environmental health. Additionally, fungi develop resistance to these fungicides, making them ineffective over time.
Innovation Details
Nanomik Biotechnology is inspired by the defensive system of plants in nature, which use anti-fungal compounds to naturally deter fungi. Nanomik has encapsulated these compounds to create a liquid fungicide that can be applied to crops in the field as well as after harvest. When a fungus starts to grow on the surface of a fruit or vegetable, it makes the pH of the plant surface more acidic. This causes the capsule containing the anti-fungal compounds to break open, killing the fungus.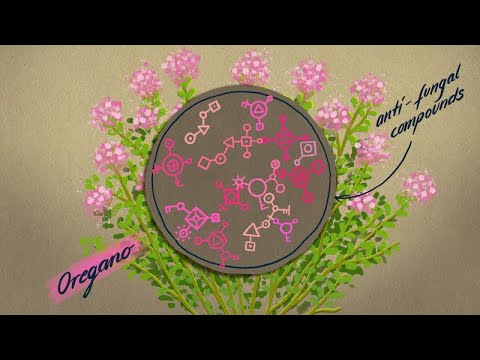 Biological Model
Plants have developed many methods to combat diseases. They naturally produce volatile molecules to protect themselves from many fungal diseases and also stimulate other plants in the environment to activate their defense systems.
Ray of Hope Prize
The Ray of Hope Prize® celebrates nature-inspired solutions addressing the world's biggest environmental and sustainability challenges. Created in honor of Ray C. Anderson, founder of Interface, Inc. and a business and sustainability leader, the $100,000 Ray of Hope Prize helps startups cross a critical threshold in becoming viable businesses by amplifying their stories and providing them with equity-free funding. The prize shines a light on the innovative, nature-inspired solutions that we need to build a sustainable and resilient world. Nanomik Biotechnology was selected as a finalist for the 2020 Ray of Hope Prize.